Muhurta Timing for Diwali 2014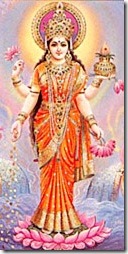 Diwali will be celebrated on 23rd October 2014 all over the world. The good timing, i.e. Muhurta for Dipavali depends on the Panchanga of the day and also the lagna when Lakshmi Poojan can happen. Apart from this, Bombay Stock Exchange and National Stock Exchange will be open for approximately 75 mins for Muhurat Trading from 18:15 PM through 19.30 PM.
On the Dipavali day, the following panchanga is applicable. The timing of the Muhurta is specific to Bangalore, India and if you are in any other part of the world, it should be calculated accordingly. However, the rule of the thumb is that Lakshmi pooja can be done after sunset and for period of 2.5 hours.
Diwali starts on 2.48 AM on 23rd October and continues through the day. The Muhurta of the Lakshami poojan will be for approx 2.5 hours from the sunset, i.e. from 5.50 PM to 8.15 PM. The best muhurta will be from 7.21 PM to 8.15 PM.
Date
23-10-2014
Sunrise
06:19 AM
Sunset
05:49 PM
Day of the week (var)
Thursday
Tithi
Chaturdashi : Start of the date at 12:00 midnight.
Amavasya : Starts at 02:48 AM
Paksha
Krishna Paksha : Start of the date at 12:00 midnight.
Nakshatra
Hasta : Start of the date at 12:00 midnight.
Chitra : Starts at 02:48 AM
Yoga
Vaidhrti : Start of the date at 12:00 midnight.
Vishkumbha : Starts at 05:11 AM
Karana
Shakuni : Start of the date at 12:00 midnight.
Chatushpad : Starts at 02:48 AM
Naga : Starts at 03:16 PM
---
---
Contact Information | Need Help? | Frequently Asked Questions | Astrology Glossary | Sitemap | RSS Feeds

© Copyright 2014-2022, Abhilasha and Kshitij Sharma. All right reserved. Terms of Use.